Iso Hydra Moisture Creme 5 oz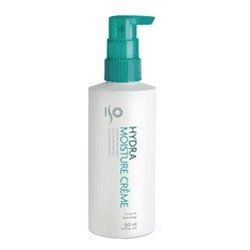 Iso Hydra Moisture Creme 5 oz
Description:
The ultimate blow-dry tool and styling foundation. This moisturizing leave-in treatment nourishes and replenishes dry, dehydrated or chemically-treated hair.
Designed for:
Anyone with dry, dehydrated, chemically-treated hair. Anyone with coarse, frizzy hair that desires more moisture and conditioning.
Benefits:
Primes hair for styling.
Improves hair's responsiveness to styling.
Moisturizes and conditions hair all day long.
Protects against excessive damage caused by heat styling.
Soft, manageable hold.
Use:
On damp or dry hair, work through hair and style as usual. Best used prior to blow-dry.
Ingredients:
Humectant Blend: Balances moisture level, keeping hair soft and full of body all day.
Lecithin: A powerful lipid that replaces lost moisture in the hair, improves movement and elasticity and leaves the hair feeling amazingly soft.
Anti-Static Resins: Unique resins calm frizz and static in dry, dehydrated hair while providing soft, manageable hold.
Silicone Blend: Provides superior thermal protection during heat styling and moisture retention for all-day conditioning.