Iso Bouncy Conditioner 10 oz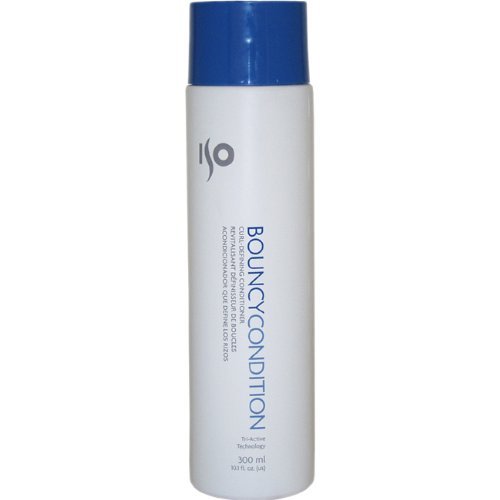 Iso Bouncy Conditioner 10 oz
Description:
This curl-enhancing conditioner moisturizes and defines curls without affecting hair color. ISO's exclusive
Designed for:
Textured hair Naturally curly hair
Benefits:
Gently conditions while reviving curls
Creates superior curl definition and separation
Won't affect hair color
Use:
Apply evenly to cleansed, damp hair, leave on for 1-5 minutes and rinse.
Ingredients:
Silicone: Enhances shine and comb-through while helping seal in moisture and seal out humidity.
Corn, Soy, and Wheat Proteins: Blend of "Bounce-Back" protein and polymer that regulates moisture in humid conditions.
"Bounce-Back" Polymer: Cationic conditioning and body-builders that improve comb-through and add gloss and manageability.
Quaternized Conditioner: Imparts softness and silkiness.
Sunflower-Derived Conditioner: Moisturizes hair weightlessly.