Eufora Hero For Men Grooming Cream 4.2 oz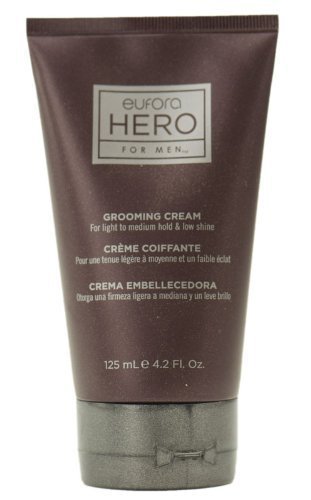 Eufora Hero For Men Grooming Cream 4.2 oz
Size : 4 oz

What it is:
Eufora Hero for Men Grooming Cream for light to medium hold and low shine gives just enough hold and just enough shine.
What it does:
Provides an anti-humectant to control frizz and enhance natural curl and wave. Delivers a light to medium hold for versatile styling that is easily re-workable throughout the day. Will not build up on the hair and is petrolatum free.
What else you need to know:
Perfect for a well-groomed look without stiffness or stickiness. Eufora's ProAmino Peptide Complex provides a "wear-in" treatment benefit for healthier hair and scalp.