Eufora Creative Streak 2 oz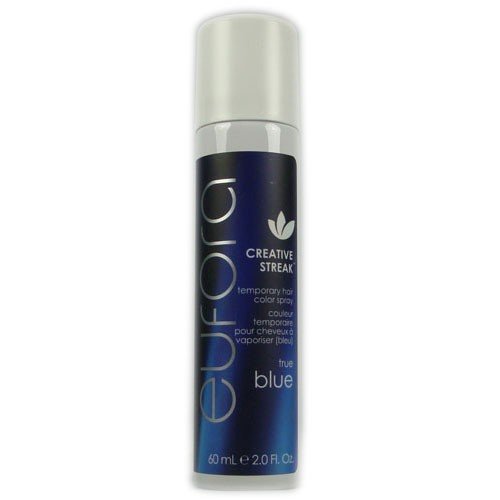 Eufora Creative Streak 2 oz
PRODUCT DESCRIPTION:
Go ahead and indulge your creative streak. Temporary vibrant hair color sprays on and shampoos out easily for a color statement without the commitment. Use Creative Streak™ to color, streak, or stencil a cool design for your hair. Comes in 3 vibrant colors-Tickled Pink, Passionately Purple, True Blue.

UNIQUE FEATURES AND BENEFITS:
• Formaldehyde Free
• Will Not Stain Hair or Clothes
• Formulated with Botanical Extracts
• Easy to Apply

HOW IT WORKS FOR GREAT RESULTS:
• Use the colors to create different patterns, streak bangs, ponytails, or updos
• Spray color on bottom layers for a peek-a-boo look
• Visit your local craft store for stencils that add designs and creative patterns to your hairstyle
• Temporary colors with endless possibilities!